Internet Marketing Consultant For Local Small Businesses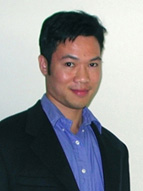 Hello! Thank you for stopping by.
I'm Peter Nguyen, "The Internet Marketing Specialist for Local Small Businesses." I am passionate about marketing. Why? Because marketing is fun, challenging, and holds incredible powers to help you get more customers, skyrocket sales, build relationships with customers, and catapult your business to stratospheric level.
For small local businesses, it's especially important for you to actively market your business in order to compete in today's competitive marketplace. And all it costs you is your time and some creativity. Thanks to the Internet, there are now countless ways to market your business for FREE or very little cost.
My Story…
I have been doing Internet marketing for 5 years. I grew up in the Bay Area and got my BS in Mechanical Engineering from UC Davis and MBA in Marketing from Santa Clara University.
Prior to working as an Internet Marketing consultant for small business, I spent over 10 years in the high tech industry, working in business development, project management, and marketing. Additionally, I have started and managed a few online businesses in recent years. The Internet marketing field is very dynamic, with new changes happening every day. To keep up with these changes, I continue to read top blogs and books and attend various trainings.
My Internet marketing expertise covers SEO, Video Marketing, Social Media Marketing, Web Copywriting, Web Site Design, Pay Per Click Advertising, Facebook marketing, Google Places, Local Marketing, Blogging, and Google Analytics.
By leveraging my industry marketing experiences and expert knowledge of best Internet marketing practices, I have helped many small business owners as well as e-commerce companies get more customers and significantly improve their business performances.
What makes me unique is that I know how to leverage the best practices of design, copywriting, and online marketing methods to build brand awareness, generate demand for your business, and build incredible customer loyalty for your brand.
If you have a small business and want to learn how to use the latest Internet marketing methods to grow your business, do not hestitate to contact me.
To your success,
Peter Nguyen